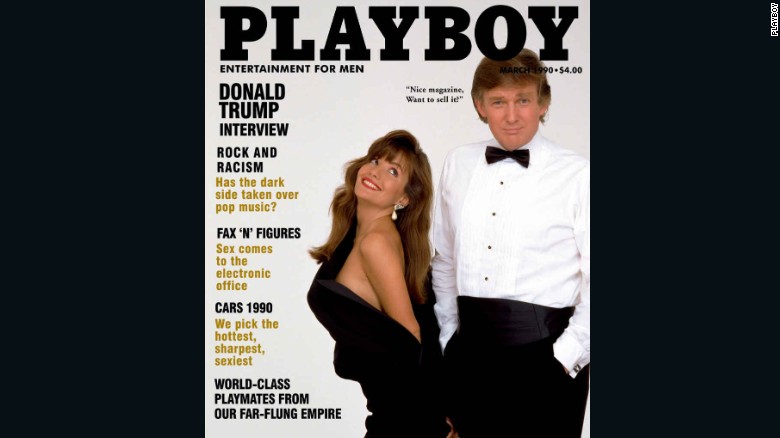 Republican Presidential candidate Donald Trump signed an anti-porn pledge, according to the
Washington Examiner
and others
.
As part of the pledge, Trump says as President he will make enforcing anti-pornography laws a priority. The pledge calls for him to "aggressively enforce existing federal laws to prevent the sexual exploitation of children online, including the federal obscenity laws, child pornography laws, sexual predation laws and the sex trafficking laws."
The pledge was put out by the group
Enough is Enough
, which contends - correctly I think - that pornography is harmful to individuals and society.
Democratic candidate Hillary Clinton declined to sign, by the way. Her campaign says she does not sign pledges.
The group apparently also contacted Libertarian Party candidate Gary Johnson, who reportedly did not respond. The group does not mention if it contacted the Green's Jill Stein or candidates from other parties.
Now, while I fully support the idea of controlling and limiting porn and its harmful effects, I do have questions about Trump signing this pledge. This is a man who proudly displays in his office a cover of
Playboy
with him on it. He engaged in sexually suggestive talk on the Howard Stern show, and has boasted about his sexual activities, including with married women. He had a strip club in one of his casinos. He married a former model who did somewhat salacious nude shots.
Maybe Mr. Trump has seen the light, as he allegedly did about abortion - though he has been disturbingly silent about that issue, allowing his Vice Presidential candidate Mike Pence to be the only one in his campaign to talk about abortion lately.
But to be honest, I'm skeptical.
Maybe I'd be more convinced if he took down that
Playbo
y cover hanging on his office wall.
Pax et bonum