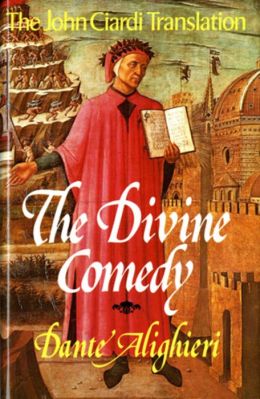 The John Ciardi translation of Dante's
The
Divine Comedy
has been sitting on my bookcase for year, waiting to be read. I did start once, got a few cantos in, then wandered off to other things.
I always felt guilty about that. The poem is on many lists of works that well-read Catholics should read. When I was in college, a priest/chaplain whom I respected read and reread it, and promoted it to anyone who would listen.
And there's the added fact that Dante was a Secular Franciscan!
So after I finished the novel about Don Juan of Austria the other day, I dug out my
The Divine Comedy
, and began to read.
This time, I'm able to appreciate it more.
I'll be reading a canto or two a day for the next month or so. I wonder what delights await me. Maybe I should send a note to Father Trovato to left him know I'm finally following his example.
I think he would be happy to hear that.
Pax et bonum