I've been touting Father Robert Barron for pope - though I know that chances of that happening are almost nonexistent (barring the intervention of the Holy Spirit). He's an American, a knock these days, and he's not a cardinal. It's been a long time since a non-cardinal became pope.
The American cardinal most often mentioned (as a long-shot) is Cardinal Dolan of New York. I can't see him getting the nod. Nothing against him as a person, and not a criticism of his holiness, but he seems more like someone who would be loudly laughing at the head table at a Knights of Columbus fundraiser than addressing a papal audience. (Nothing against the Knights, by the way!)
But the other night I heard another name come up: Cardinal Sean Patrick O'Malley, OFM Cap, of Boston.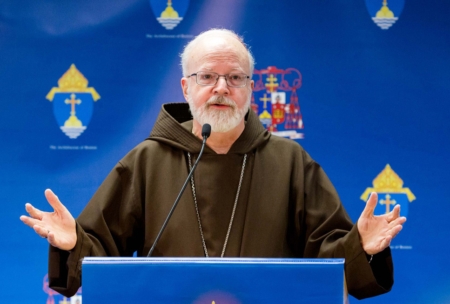 The minute I heard the report, my Franciscan heart danced - when was the last time we had a Franciscan pope!
As far as I know, there have been four Franciscan popes:
Nicholas IV OFM (1288-1292)
Sixtus IV OFM Conventual (1471-1484)
Sixtus V OFM Conventual (1585 - 1590)
Clement XIV OFM Conventual (1769-1774)
And I think there have been just two Secular Franciscan popes:
St. Pius X (1903 - 1914)
Blessed John XXIII (1958 - 1963).
To be honest, don't know much about Cardinal O'Malley. He's been Archbishop of Boston (another plus!) since 2003, a cardinal since 2006. He has gotten praise for how he dealt with the sex-abuse woes he inherited, and was appointed as part of the apostolic visitation to Ireland to deal with the problems there. He sold the chancery in Boston to help cover the costs of settling the sex abuse suits, and lives in a rectory. He tends to wear his brown Capuchin robes rather than the usual cardinal regalia. He is apparently fluent in Spanish. And he
blogs
.
Plus, he has a beard.
I don't know if he has much of a chance - though he certainly has a better chance than Father Barron. I think I'll do a bit more reading about him just in case.
A Boston Red Sox fan in the Vatican? Hmmmm.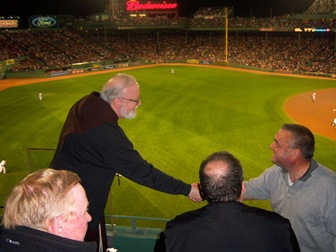 Pax et bonum