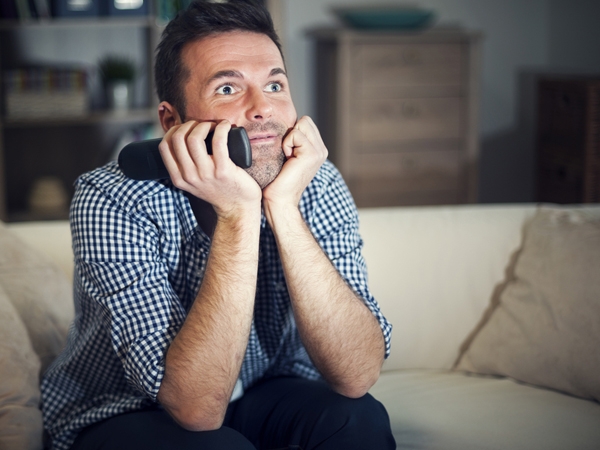 I woke up early (even for me) this morning - 3 a.m. Don't know why. The dog was puzzled. Our walk time isn't until 5 a.m. (a holdover wake-up time from the days when I'd have to get in the shower before three daughters and a wife got in there, and then had to drive the daughters to multiple schools and get to the school where I taught on time).
But as I headed out to the living room this morning, a thought suddenly hit me: Stop watching television.
Cold turkey.
Maybe it was the early hour. But it made sense.
Given the dreck on television these days - from the talking heads shouting at each other from one side or the other, to the lame shows promoting inappropriate moral and ethical values or mindless drivel, to the trendy kneeling athletes, etc. - there's little worth wasting my time on.
Indeed, that was often what I was doing. Flipping channels. Watching the same reruns of old shows or the same movies for the 10th or 20th time. It was too easy to get caught up with watching such programs/movies. It was too easy to have it as background (and distracting) noise when I needed to get other things done.
Then there's the shows/movies with inappropriate content that I sometimes catch a glimpse of because I wasn't flipping fast enough.
So I'm quitting.
I'll watch only when there's breaking news about major events, culturally significant broadcasts, bad weather reports for safety or work reasons, and the like.
I can spend my time better reading, writing, practicing guitar, learning new songs, doing household chores, and so on. Indeed, today, because we went to Mass last night, I ran out to the school to check something, went to the hardware store to get some needed supplies, stopped by to visit the wife at the chapel where she volunteers (bringing her some coffee), made tomato sauce out of some of the tomatoes from our garden, mowed the lawn, helped make dinner, and read a book about St. Nicholas. While I was reading or writing, I listened to some good music (Mozart, Matt Maher, and, currently, John Michael Talbot).
This will be better for my mind and my soul.
Pax et bonum